We'd love to talk to you about our hydraulic presses.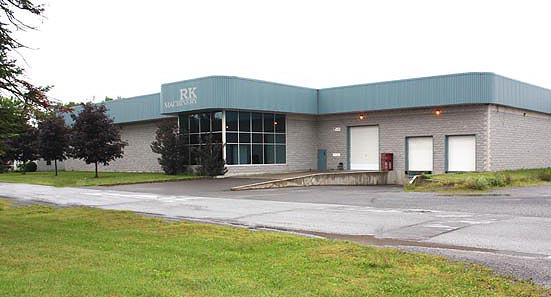 Customer service is very important to us, and we want to be there when you need us. If at any time you need advice, clarification or any additional information about our equipment we offer, please do not hesitate to contact us.
Tell us what you're looking for:

Our Distributors
Please visit or contact one of our Hydraulic press distributors
who will be able to assist you regarding our extensive range of
Hydraulic Presses.
Alberta

- Calgary

Modern Tool Ltd.
11488 - 70th Street SE
CALGARY, AB. T2C 4Y3
Phone 403-236-1150 800-456-0964
Fax 403-236-4277
tools@moderntool.com
Website: www.moderntool.com

Alberta

- Edmonton

Modern Tool Ltd.
4820 Eleniak Road
EDMONTON, AB. T6B 2S1
Phone 780- 465-9471 800-499-5199
Fax 780-465-6951
mtledm@moderntool.com
Website: www.moderntool.com

Saskatchewan - Saskatoon

Wallace Machinery & Tool Co. Ltd
519 45th A Street E.
SASKATOON, SK. S7K 0W6
Phone 306-979-6709
Fax 306-979-6710
wallace@wallacemachinery.com
Website: www.wallacemachinery.com

Manitoba - Winnipeg

Wallace Machinery & Tool Co. Ltd
151 Agri Park Road
Oak Bluff, MB. R4G 0A5
Phone 204-788-1199
Fax 204-772-2341
wallace@wallacemachinery.com
Website: www.wallacemachinery.com

Burlington - Ontario

CanSaw Ltd.
116-2186 Mountain Grove Ave.
BURLINGTON, ON. L7P 4X4
Phone 905-319-5988 800-463-0743
Fax 905-319-8796
sales@cansaw.com
Website: www.cansaw.com


Atlantic Canada

Standard Atlantic Machine Tools Inc.
10095 Hwy 1, RR #4
BRIDGETOWN, NS. B0S 1C0
Phone 902-840-0414
Fax 902-584-3414
info@standardatlantic.ca
Website: www.standardatlantic.ca
*USA Distributors*
Harrison - New Jersey

Machinery Values
401 Supor Blvd.
Harrison, NJ 07029
Phone 973-497-7560
Fax 973-497-7501
rlazarus@machineryvalues.com
Website: www.mvalues.com